We want to see some MINI cards....
that's right 3" x 4" or smaller if you like!!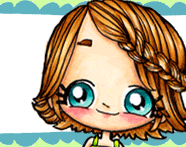 AND
The prize for this challenge is not so small. Not only does an entry here get you an entry for our big giveaway *coughcosmocricketoozakcough* but you'll be entered to win a $10 gift certificate to 2Peas in a Bucket and 3 digis of your choice from our shop!
have fun!!!
Robin